I am blessed with the privilege of leading SynchroNet Incorporated in directing a profitable company with the highest level of character, technical expertise, and services in the telecommunications industry.
I believe working with people from all walks of life provides an opportunity for spreading the good news of the gospel of Christ. I am committed to prayerfully managing my companies with Christian values and principals as taught in the Holy Bible and sharing His blessings with our customers, staff, families, and community.
Kyle Willamson, CEO
Our company is focused on developing and maintaining an attitude of total quality excellence in every area of our organization. We emphasize the quality of service, products, and relationships both internally and externally with our customers, families, and community.
We are blessed that company members care for each other and our customers. This is demonstrated through the numerous acts of kindness shown every day at SynchroNet.
By investing in our company family personally and through professional training, we strive to guarantee quality services to our customers with honesty and integrity.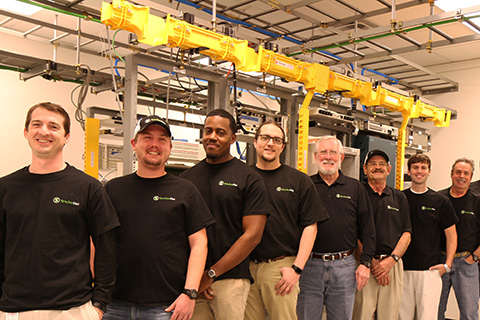 We build more than networks, we build our staff, customers, and our community.
John Stanford, Corporate President